What A Signs Shop Can Do For Your East Coast Business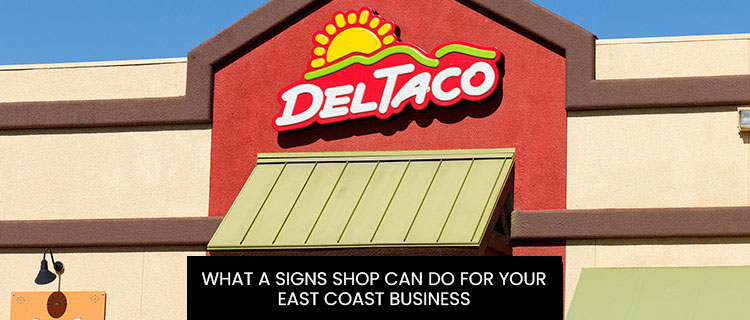 A signs shop in the Myrtle Beach area can help local businesses, organizations, and individuals with a wide range of signage, graphic, and logo needs.
East Coast Signs & Graphics In the Myrtle Beach area, Makes Custom Signs For Clients.
It's important that your business or organization has signs that are customized to your brand. Most businesses need a variety of custom commercial signage, but there are benefits to having even relatively mundane and functional signage, such as restroom signs, customized to your business with a consistent use of colors, font, or other visual devices.
Sign designers can create an entire, cohesive sign system for your business. And local sign designers are better suited than anybody to do this. Local designers know what designs work in Myrtle Beach. And they know the signage landscape here. If you hire a local signs shop to design a logo for your Myrtle Beach bar, the local designers won't create something that looks too similar to the logo of a notable Myrtle Beach restaurant, for example.
East Coast Signs & Graphics Can Deliver Signs Quickly.
If you hire a sign company from somewhere far away, you'll have to wait a long time for your sign to get to you. You'll also have to pay to have it shipped to you. This isn't the case when you work with a local signs shop. It doesn't take long for a sign to get from the Myrtle Beach area to your location.
East Coast Signs & Graphics Can Install Signs In The Myrtle Beach area.
Another downside to hiring a signs shop that's not in the Myrtle Beach area is that the sign shop won't install your signs for you. Not all signs require professional installation, but many do. You don't want to be tasked with trying to install a large outdoor sign or wiring an electrical sign yourself.
The Best Signs Shops Offer Sign Repair And Maintenance Services.
There are even more reasons to hire a local sign shop. One is that only a local sign company will repair signs in the Myrtle Beach area. Many signs need occasional repairs or regular maintenance. Having a sign repaired is often cheaper than buying a whole new one.
East Coast Signs & Graphics Is A Top-Of-The-Line Signs Shop In The Myrtle Beach Area.
At East Coast Signs & Graphics, we design and manufacture signs in our location and can install them anywhere in the Myrtle Beach area of South Carolina. To learn more about our products and services, please get in touch with us, either via our website or by calling us at 843-429-8227.
Back