5 types of businesses that could benefit from Vehicle Graphics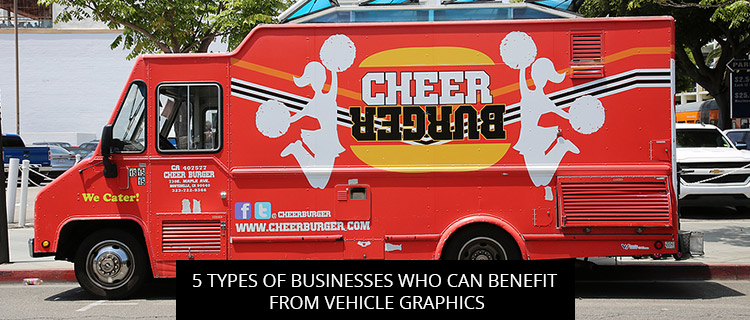 Could your business in the East Coast Signs & Graphics area benefit from graphics on your vehicle or fleet? Here are five types of businesses that profit from vehicle graphics.
1. Vehicle Graphics Can Help Any Kind Of Tradesperson.
Tradespeople have long been major utilizers of vehicle graphics. Many tradespeople are self-employed or work in small businesses. Such small businesses, or even very small businesses, rarely have much money dedicated to a marketing budget. But that's OK because vinyl lettering, vehicle graphics, and even full-size vehicle wraps are all remarkably affordable.
Whether you're a plumber in Murrells Inlet, an electrician in Conway, a contractor in Myrtle Beach, or any other kind of tradesperson on the East Coast, you probably spend a lot of time driving around. Unless they're involved in building large buildings from the ground up, tradespeople don't go to the same worksite day after day. They often have five to ten different jobs all over the East Coast every month.
All this time spent on commuting and money spent on gas can be time used to promote your trade business. With high-quality vehicle graphics displaying your business's name, logo, slogan, and/or contact information, you can promote your business everywhere you drive, from Georgetown to North Myrtle Beach and Beyond!
2. Businesses That Rent Moving Vehicles Benefit From Graphics.
If you rent out vans, trucks, or trailers for the purposes of moving furniture and other items, you can really benefit from having a uniform-looking fleet. With graphics, every time a customer rents one of your vehicles, they'll be promoting your business everywhere they drive.
3. Taxi Services Often Use Vehicle Graphics.
Apart from the promotional benefits, vehicle graphics offer practical benefits. When somebody is waiting for a taxi or other car service, it can be difficult to know when their driver has arrived. But a cab branded with a logo or other graphic is instantly recognizable.
4. Vehicle Graphics Are Great For Food Delivery Vehicles.
Everybody orders delivery every now and then, so these vehicles are always on the road. They can self-promote as they drive.
5. Any In-Home Service Business Can Benefit From Vehicle Wraps And Graphics.
Whether you're a house cleaner, an in-home math tutor, or a personal physical therapist, you can benefit from vehicle graphics.
Work With East Coast Signs & Graphics To Brand Your Work Vehicle Or Fleet Of Vehicles.
East Coast Signs & Graphics is a sign company. We can design, fabricate, and install beautiful vinyl wraps and other vehicle graphics for clients anywhere in the Myrtle Beach area. To learn more, please contact us, either via our website or by calling us at 843-429-8227.
Back